"I have no doubt that Thomas Hennell was the greatest watercolourist that England has produced during this century"
Carel Weight RA, painter and teacher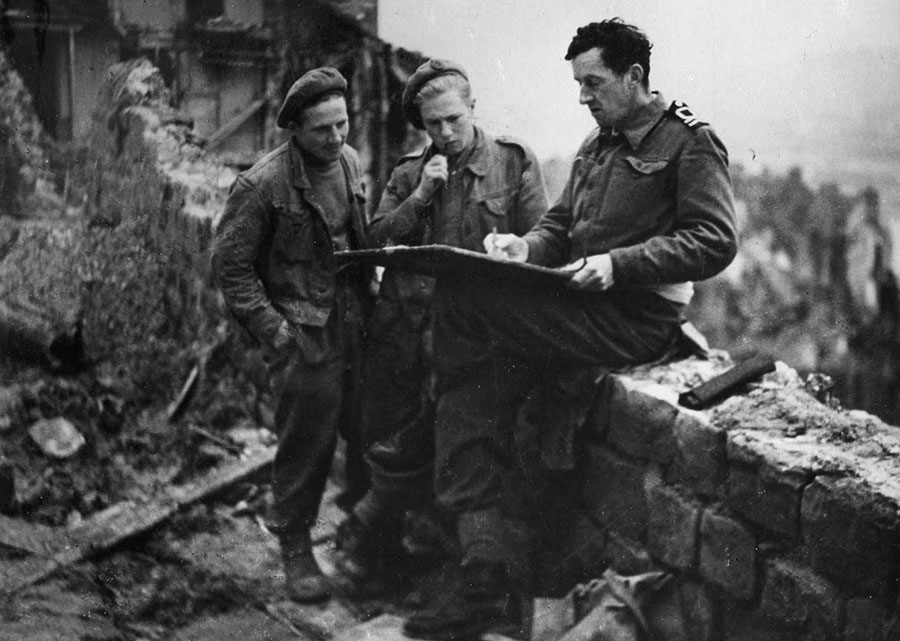 Thomas Hennell was an important artist, perhaps the last great watercolourist of the English tradition. He was also an original, unclassifiably strange and visionary poet and the author and illustrator of a number of important books about English rural life.
He managed all these things despite suffering a period of incapacitating mental illness, about which he wrote an extraordinary, revelatory book called 'The Witnesses'. Finally, for the last three years of his brief forty two year span, Hennell became the unlikeliest of war artists, replacing his friend Eric Ravilious, and, like him, dying on active service, while producing arguably the best work of his life.
Notwithstanding his incongruous presence at the heart of some of the century's major military events, Hennell was doggedly out-of-step with his time: a clergyman's son, more au fait with Bunyan and the Bible than the precepts of Modernism, his natural milieu was rural England and its fast disappearing country life, the recording of which became a way of life.
As the fashionable highways of the post-war period begin to be exposed as barren cul-de-sacs, rather than a route map to Nirvana, Hennell's reputation is undergoing a posthumous transformation. This once unfashionable and obscure cult figure is beginning to be appreciated as the important artist that his devotees have long claimed. This website is intended as a stepping stone to finding out more about the man and his work.
Andrew Sim 2015